Healthy Meals for Healthy Hearts!
While much of the help we bring is abroad, we know that here in America, there are so many who need help too. That's why here at CardioStart we dedicated the month of January to volunteering at the Trinity Cafe here in Tampa Bay, and serving meals to homeless citizens. After all, healthy hearts start with healthy meals!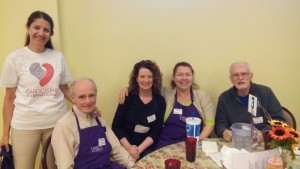 Every week, staff from CardioStart lent a hand in serving hot meals and trying to bring a little joy to the lives of others. It's a really wonderful joy for us as well. Suzana Maluf, our office assistant from Brazil, has been volunteering with Trinity since her last visit with us, and loves to help whoever she can.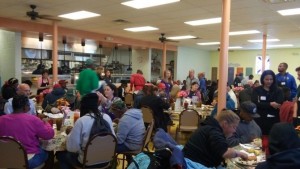 Though we had only pledged to volunteer through January, Suzana has continued to go every week! She explains, "I volunteered on January the 1st and have kept volunteering every Monday in January and February. I serve, clean tables, as well as hostess the homeless and talk about my country, Brazil. For some hours there is little difference between people in there and we are all connected by charity. It is so nice, and when I leave Trinity Cafe, my soul feels renewed."
Great job Tampa team!