2016 ADULT SURGICAL MISSION
SANTO DOMINGO, DOMINICAN REPUBLIC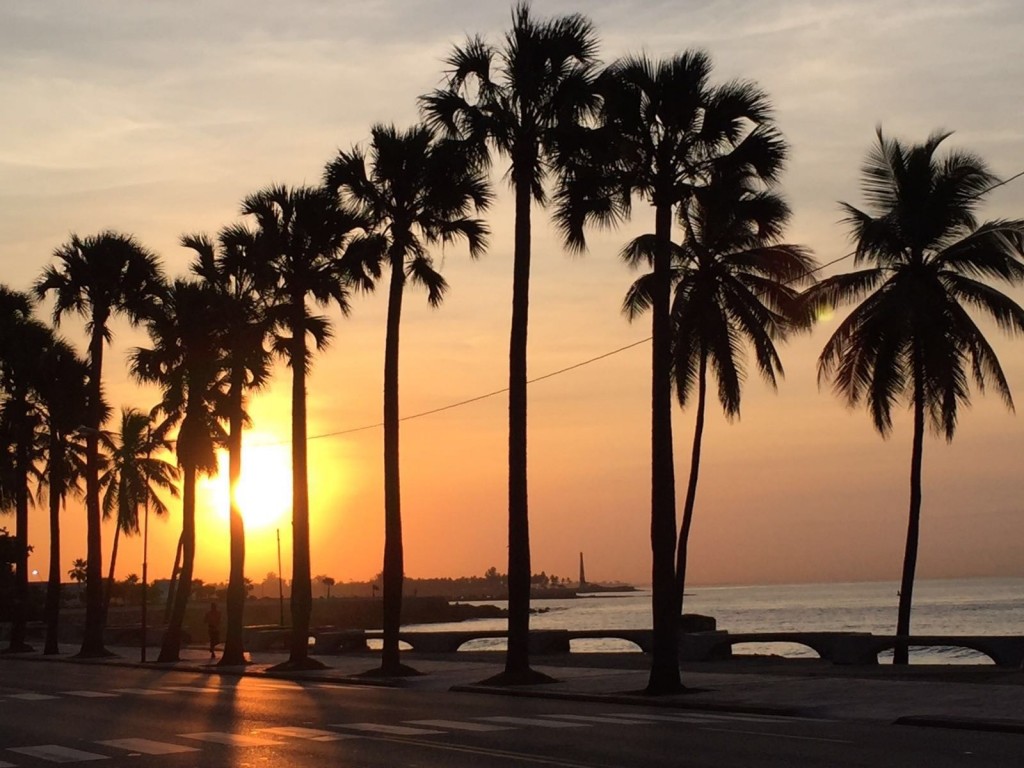 Through the invitation and support of Fundacion HeartCare Dominicana, CardioStart International returned for a 4th mission to Santo Domingo, Dominican Republic, Hospital Corozonas Unidos.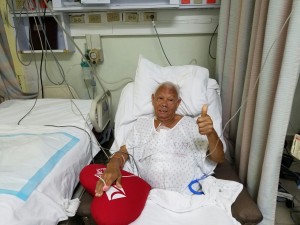 This very successful mission was focused on adult congenital and acquired heart disease surgical treatment.  Eight patients aged 17 to 70 received life-saving heart surgery.  An additional 4 patients received pacemaker/defibrillator implants through the donation of devices from Medtronic Inc.
Despite being known for its beautiful beaches and luxurious resorts there is huge disparity in available healthcare for impoverished patients especially for expensive, complex heart surgery.  This combined with large numbers of rheumatic heart diseased valve patients the need for surgical care is great. During this return mission, we show support for the sustainability of the program, as well as teach new skills to advance the practice of cardiac surgery here in Santo Domingo.
Our team was embraced with the warmth and welcoming spirit felt by many who visit this tropical island.  They worked side-by-side with the local healthcare providers at Hospital Corozonas Unidos to provide care for these medical deprived patients.
PATIENTS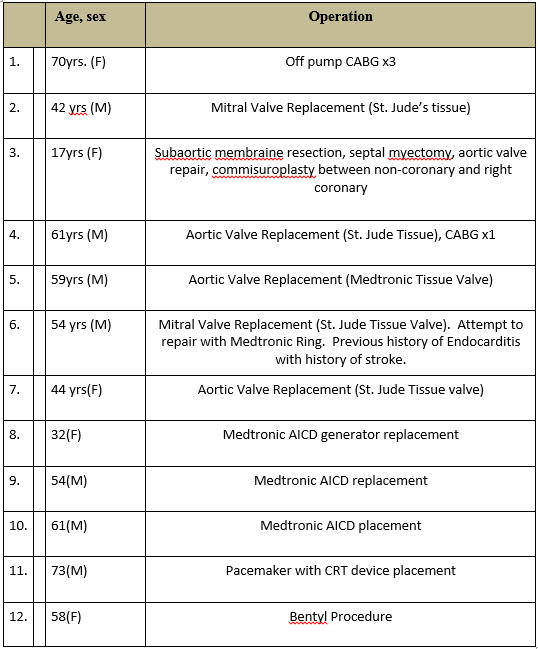 CARDIOSTART TEAM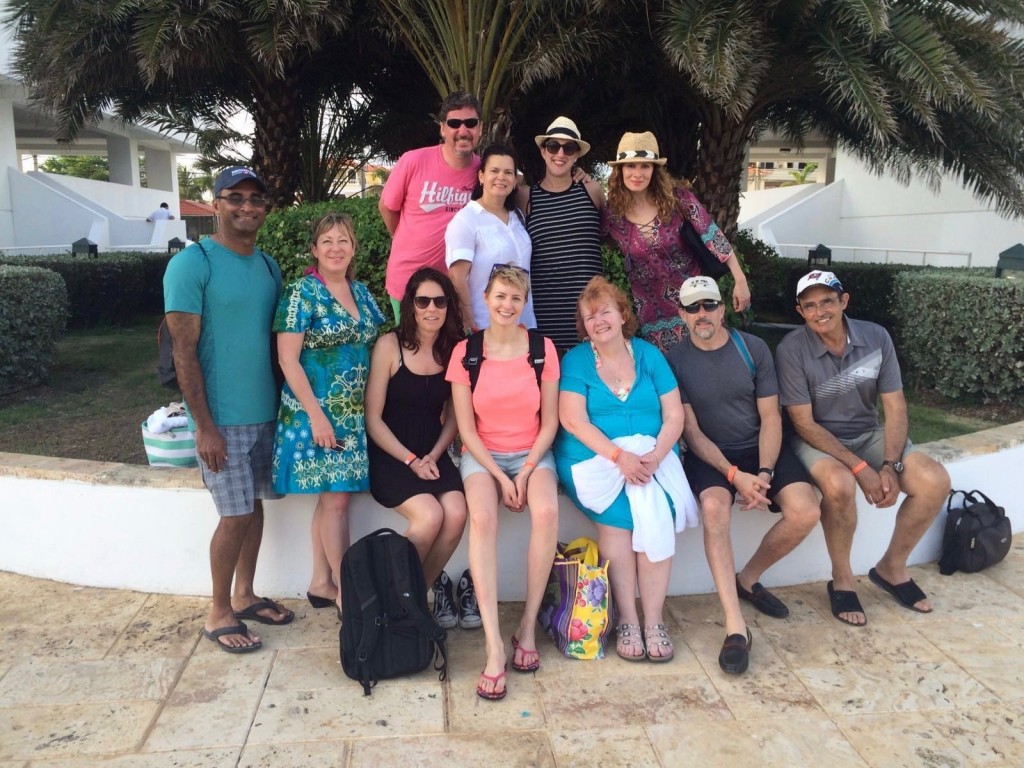 | | |
| --- | --- |
| Mariano Brizzio, MD | Cardiothoracic Surgeon/Team Lead |
| Pablo Zubiate, MD, CCP | Perfusionist |
| Srinivasa Edara, MD | Intensivist |
| Jeff Levine, MD | Anesthesiologist |
| Alicia Smith, RN | Scrub Nurse |
| Elaine Dyskin, PA | Circulator |
| Rolando Rodriguez, MD | Cardiologist |
| Denise Jenn, RN | Adult ICU Nurse |
| Nazeli Leake, RN | Adult ICU Nurse |
| Andrea Koepping, RN | Adult ICU Nurse |
| Erin Acker, RN | Adult ICU Nurse |
| Catherine Kinard, RN | Adult ICU Nurse |
| Morgan Cowger, EMT-P | Database Researcher |
| Janine Henson, RN | Mission Director |
ACKNOWLEDGEMENT OF MISSION SUPPORT
Medtronic Incorporated Minneapolis MN
Valley Hospital & Health, New Jersey
Valley Foundation, New Jersey
St. Jude Medical Inc. St. Paul, MN
 Fundacion Heartcare Dominicana Inc.