Mission to Macapa, Brazil
Program development in pediatric cardiology and surgery
Saturday, February 26, 2022  –  Friday, March 8, 2022
POSTPONED DUE TO COVID SURGE
Mission location
Macapá is the capital city of Amapá, a northern Brazilian state. Because of this area's isolated location, the only way to reach this city is by plane or boat. This region is well known for its access to the Amazon rainforest, and the state of Amapá has the largest area of intact rainforest in Brazil. The city of Macapá is crossed by both the equator and the Amazon River. The population of Macapá is estimated to be around half a million people. Portuguese is the primary language spoken, although the close proximity to French Guiana means some locals speak French as well. English is not commonly spoken in this area. Macapá has a tropical rainy climate, with daytime temperatures in February and March usually around 88°F / 31°C.
Current Status of Cardiology and Cardiac Surgery
The region's birth rate is high, and many children are born with complex congenital cardiovascular diseases. There is no regional pediatric cardiovascular support; almost all are currently referred to other centers in the southern regions of Brazil.
The local cardiovascular team in Macapá is composed of two cardiovascular surgeons. Dr. Antônio Furlan is the CV surgeon in charge of the hospital's cardiac surgery program and he is assisted by his colleague, Dr. Arthur Soutelo. The CardioStart team will be working with the local team for advanced training technique development in pediatric cardiology (interventional), cardiac surgery for more complex adult and pediatric case presentations, as well as their intensive care management.
The local team also includes one anesthesiologist, a physician assistant, a perfusionist, a respiratory therapist and three scrub nurses. They can currently manage routine adult cardiovascular diseases and a few adult congenital cardiac defects. This team has served the local population for ten years within the state. All cardiac operations and pacemaker implantations are performed at the Hospital São Camilo, a philanthropic institution connected to a Catholic foundation named "Sociedade Beneficente São Camilo." This foundation has a chain of hospitals throughout Brazil.
Currently in Macapá, their approximate annual caseload is 150+ adults, including 70 valves, 85 CABG, 5 TAVR, 3 TEVAR, 1 EVAR and 50 pacemakers. Although they are very competent surgeons, they have not been able to take on any pediatric cases for various reasons. They are early in the development of their pediatric heart program and wish for CardioStart to assist them. During this mission, all pediatric cases will be 100% public; both now and thereafter they plan to assist parents who are unable to afford operations or health insurance. The language used in the hospital is primarily Portuguese, and it's estimated that only 10% of the local team is able to speak English. A number of medical students and translators will assist CardioStart team members with translation throughout the working day.
TEAM MEMBERS NEEDED:
1 Pediatric Anesthesiologist

(filled)

       

2 Pediatric Cardiac Surgeons

(one is filled)

2 Pediatric Cardiologist/ Intensivists

(filled)

1 Perfusionist (with pediatric experience)

(filled)

1 Pediatric Cardiac Sonographer
3-4 Cardiovascular ICU Nurses (3 with pediatric ICU experience, 1 for outreach)
1 Pediatric Respiratory Therapist
1 OR Nurse/Tech/Scrub
1 Database Research Assistant
1 Outreach Physician and 2 Nurses
1 Mission Coordinator
1 Portuguese-English Translator
CardioStart's primary role will be to develop a pediatric cardiac surgery program and pediatric cardiac intervention. This mission will work to reduce the large existing volume of pediatric case, while providing pediatric training to the local team. Priority will be given to cases with late-presenting congenital heart disease and cases that require valve repair.
On this occasion, the CardioStart team will also attempt to accomplish the following:
Provide a platform for later establishing a permanent pediatric cardiac surgery center at the hospital and help set the necessary benchmarks for the hospital to develop its role as a regional cardiac surgical referral center;

Provide ongoing physician and nurse cardiology/surgical medical education;

Provide an outreach clinic combined with rural cardiology screening, public health education and primary clinical care in the community of Ariramba, an Amazonian riverside town of about 200 families. The trip to the site will be a 3-hour boat trip.  Outreach will occur from Feb 26 – March 8 and may also include peripheral clinics in the city.
MISSION TRAVEL DETAILS:
Travel & Airfare: Flights should be arranged to travel to Macapá International Airport [Aeroporto Internacional de Macapá – Alberto Alcolumbre, code: MCP).
DO NOT PURCHASE A TICKET UNTIL YOU ARE ACCEPTED ON THE TEAM BY WRITTEN CONFIRMATION.  You will not be accepted until you submit all the paperwork required by CardioStart and the Brazilian hospital.  When you do purchase your airfare, it is highly recommended that you purchase refundable airfare or travel insurance in case this mission is delayed or cancelled.
Lodging:
Our hosts will be providing hotel rooms for our team at Hotel do Forte. All volunteers should expect same-gender room sharing in order to help reduce our host's costs. CardioStart will assure minimum standards are met at the hotel, to ensure volunteer safety and comfort.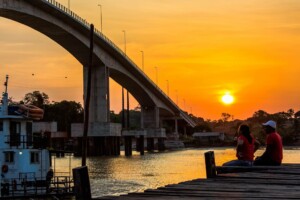 Meals:
During the day, meals will be available and provided for by the hospital. Evening meals are available in the hotel or local restaurants, at volunteers' own expense. Local restaurants are overall inexpensive and usually very appealing to US tourists.
HOW TO APPLY:
Please complete the Volunteer Interest Form and upload your CV/resume.  Upon being accepted on the team, you will receive additional correspondence from CardioStart via email with information on how to proceed in submitting necessary paperwork and documentation. All applicants will be confirmed after the Mission Director has assembled the team.
MISSION DIRECTOR: Prof. Vinicius Nina, MD, Ph.D., Sao Luis, Maranhao, Brazil.   rvnina@terra.com.br
If you have vital pre-mission clinical questions or wish to collect medical donations to send for the mission, please email us at info@cardiostart.org
All applicants will be confirmed after the Mission Director has assembled the team, (selected on a first-come first-served arrangement). If we are not able to place you on this next mission, your name will be placed as a first call priority for a future location.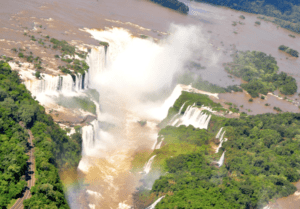 COVID-19:
Brazil has struggled greatly to contain COVID-19 over the course of the pandemic and the CDC currently places Brazil at a Level 3 (High) risk for US travelers. There is no way to predict the state of the pandemic in Brazil in February 2022, especially with new variants. All CardioStart volunteers must be fully vaccinated, have a copy of their vaccination card carried with them, and comply with all international travel requirements. As of December 2021, vaccinated volunteers do NOT need to be quarantined on arrival in Brazil, nor upon their return to the United States, but this information is subject to change. All CardioStart volunteers must sign a volunteer agreement form that states they will not hold CardioStart liable for any diseases, including COVID, that are contracted during this mission.
Other Endemic Conditions:
All volunteers are encouraged to discuss their health in relation to this trip with their physician prior to volunteering for this mission. Your status for routine vaccinations in the U.S. (including Diphtheria-Tetanus-Pertussis, Varicella, Influenza, Measles-Mumps-Rubella, Polio, Shingles, Hepatitis B, etc.) as well as non-routine vaccinations (Hepatitis A, Yellow Fever, Typhoid, etc.) should be discussed with your physician. Malaria prevention should also be discussed with your physician. Volunteers should take extra precautions during this trip to prevent insect bites that could result in diseases (Malaria, Dengue, Yellow Fever, Zika, Leishmaniasis, Chagas disease, etc.)
For more information, volunteers are encouraged to read the CDC's website about travelers' health in Brazil: https://wwwnc.cdc.gov/travel/destinations/traveler/none/brazil
Note: travelers' medical insurance that includes emergency evacuation coverage is a requirement for all CardioStart missions.

Touring Brazil After the Mission
CardioStart mission leaders cannot directly help you make tourist travel arrangements, but you can usually obtain local travel packages during the week you arrive. All tours must be conducted AFTER the mission; CardioStart assumes no responsibility for volunteer activity after March 8th, 2021.
Eco-tourism of the Amazon is very popular in this area. Macapá is located on the east coast of Brazil, where the Amazon River meets the Atlantic Ocean. There is a phenomenon called Pororoca: waves 3 to 4 meters tall arise in the direction of the river. Some people risk these waves for surfing!  There are some beautiful waterfalls nearby and many river beaches in the countryside. Local attractions include the São José de Macapá Fortress, which is the largest in Brazil, built by the Portuguese in the 18th century.
The city Rio de Janiero and the world-famous waterfalls of the Iguazu region are breathtakingly beautiful and very worthwhile to visit, but they are not in the Amapá region and will require flights.