The International Management Committee representing CardioStart is pleased to announce a return mission to The Clinica Corazones Unido Hospital in Santo Domingo.  This one week mission will focus on managing pediatric cardiac presentations.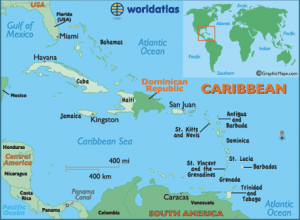 Facts about the country
Capital: Santo Domingo

Dialing code: +849

Population: 10.3 million.

Language: Spanish
The Dominican Republic is a nation on the island of Hispaniola, part of the Greater Antilles archipelago in the Caribbean region. The western three-eighths of the island is occupied by the nation of Haiti, making Hispaniola one of two Caribbean islands, along with Saint Martin, that are shared by two countries.  Both by area and population, the Dominican Republic is the second largest Caribbean nation (after Cuba), with 48,445 square kilometers (18,705 sq. mi.) and an estimated 10 million people, one million of which live in the capital city, Santo Domingo. Inhabitants have dwelled in, what is now the Dominican Republic, since the 7th century. Christopher Columbus landed on the island in 1492, and it became the site of the first permanent European settlement in the Americas, namely Santo Domingo, the country's capital and Spain's first capital in the New World. After three centuries of Spanish rule, with French and Haitian interludes, the country became independent in 1821. The Dominican Republic has the ninth largest economy in Latin America and the second largest economy in the Caribbean and Central American region. Though long known for sugar production, the economy is now dominated by services. 
The country's economic progress is exemplified by its advanced telecommunication system, and transportation infrastructure. Nevertheless, unemployment, government corruption, and inconsistent electric service remain major Dominican problems. The country also has "marked income inequality".  International migration affects the Dominican Republic greatly, as it receives and sends large flows of migrants. Haitian immigration and the integration of Dominicans of Haitian descent are major issues. A large Dominican diaspora exists, most of it in the United States.  They aid national development as they send billions of dollars to their families.
SAFETY
Travel.state.gov rates the Dominican Republic as Level 2:  Exercise Increased Caution (yellow) due to crime.  Go to their website for more information.   
MISSION DETAILS
Despite an impressive role in tourism, the delivery of cardiac services remain constantly short of targets, and is particularly disadvantaged in its struggle to provide complex pediatric heart disease management.  CardioStart is invited to provide advanced pediatric cardiology and cardiac surgery to those being accomplished in other local centers. Seventeen children have been screened as potential candidates for surgery.  The Clinica Corazones Unido is already receiving and managing adult cardiac cases. CardioStart's team will essentially be doing procedures, but in all cases, will also strong emphasize skills training and development for local cardiologists, the local cardiac surgeons and ICU doctors, nurses and allied professionals. Team volunteers will be expected to participate in teaching and demonstration at the bedside.
HOW TO PARTICIPATE
Interested volunteers will be asked to fund their own airline ticket (Santa Domingo airport code is SDQ), required immunizations and one evening meal per day.  All hotel and other meal costs will be covered. The hotel is:  The Crowne Plaza Hotel, Av. George Washington 218, Santo Domingo 2890.  +1 809-221-0000. 
The mission will begin Sunday November 24th and end, 5pm Saturday December 1st. Volunteers may choose to stay longer to visit many of the interesting locations nearby at their own expense.
THE TEAM WILL INCLUDE:
Mission Director (who will be appointed from one of the Team):

Pediatric Cardiac Surgeon (1)

Pediatric Cardiologist (1)

Pediatric Echo Technician (1)

Pediatric Intensivist (1) Essential

Pediatric Anesthesiologist (1)

Pediatric Perfusionist (1)

Pediatric Intensive Care Nurses (with previous or current cardiovascular training experience) (4+)

Pediatric Respiratory Therapist (1)

Data Research Coordinator (1)
HOW TO APPLY TO JOIN THE TEAM
Our hosts, Fundacion Heart Care Dominicana Inc., have severe financial restrictions that have limited how many rooms in the hotel they can support. For this reason, we are agreeing to same-sex room sharing, where possible. Team numbers will therefore be more restricted than usual. Please apply so that we can juggle the accommodation and team issues accordingly.As usual, teams are assembled strictly on the "first come – first served" basis. Spanish speaking volunteers are especially helpful.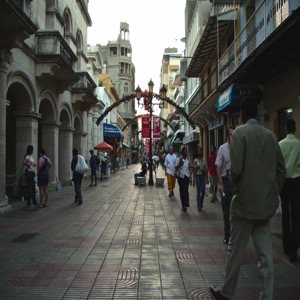 For registration… click here
Communicate with Janine Henson at Janine.henson@cardiostart.org
AFTER THE MISSION
As the first city founded in the Americas, the Dominican Republic's capital city of Santo Domingo boasts an impressive collection of museums, historic sites, art and music. The Colonial City, located inside Santo Domingo, is the first city of the America's; it features the first street, hospital, university and cathedral in the Americas. It is believed that the body of Christopher Columbus still resides on this island where he landed, hundreds of years ago.
There are many historic museums and buildings that take a unique look into Dominican culture. Among them are the Alcázar de Colon (Fortress of Colon), the Reloj de Sol (the Sun Clock) and the Monasterio de los Padres Dominicos (the Monastery of the Dominican Fathers).