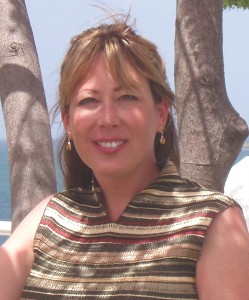 Janine Henson
Vice President
Janine Henson is a BSN graduate from Indiana University School of Nursing 1990.  All 22 years of nursing experience has been in critical care units in Indiana, Illinois and Minnesota.  She is certified with the American Association of Critical Care Nurses.  Besides her full-time work with CardioStart she remains employed with Fairview Health Systems associated with the University of Minnesota.  Janine began her volunteerism with CardioStart International in 1997.  After reading a nursing journal article featuring CardioStart she began facilitating donations of medical supplies and then assisting with mission volunteers.  After the birth of her second child she joined in as a mission volunteer on a CardioStart OB/GYN mission to the Dominican Republic.  With a few mission experiences she had developed suggestions for streamlining the mission design and took on the role of co-mission director.  Since then, she has taken part in over 20 missions, directing many of them.   Having served as Chairman of the International Management Committee and now on the Board of Trustees, the years of experience and dedication has promoted her to the position of Vice-President of the charity.
Charlotte Kozlin
Finance Manager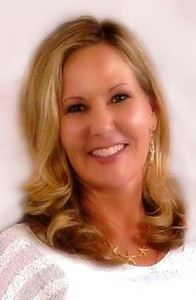 Charlotte has over 20 years of financial leadership experience and also serves on United Way of Central Florida's board and audit committee.  Charlotte's experience and background include financial reporting for both public and private companies, with a focus on cost analysis and efficiency improvement, performance metrics, risk analysis and auditing & compliance.  Charlotte has played a key management role in implementing major enterprise technology systems in $1 B revenue companies such as FedEx and Watkins Motor Lines.  Charlotte's background in high-growth enterprises with initiating and developing risk and compliance activities as well as managing audit engagements and financial reporting enhance the governance activities and regulatory compliance critical for a Cardiostart's obligations to donors and third parties. She holds a CPA certificate with the state of Florida, and graduated from University of South Florida magna cum laude.
Nadine Nuchovich
Program Manager
After graduating from Roosevelt University's school of Hospitality and Tourism Management, Nadine made the choice of deciding to work to travel around the world, to gain experiences and insight abroad, before pursuing an additional graduate program. Nadine settled back in Florida, and in 2013, led the creation and implementation for a new job training program at the Lord's Place in West Palm Beach. In nonprofits is where Nadine found a true calling, and a desire for a life of charitable work.  These experiences inspired a desire to pursue a Graduate degree in Public Health from the University of South Florida. Currently, Nadine is finishing up her Graduate studies, while helping to run CardioStart's various programs regarding donations, volunteer management, mission management, fundraising, assisting with international communications, fundraising, social media management, and marketing. Please contact Nadine at Nadine.Nuchovich@cardiostart.org for more information and donations.