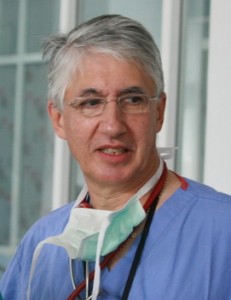 Aubyn Marath MBBS MS FRCSEd
Founder and President of CardioStart
Aubyn is a British-born and trained surgeon specializing in diseases of the heart and lungs in children and adults. Married to a British nurse, Christine, they have two children. His UK training included a full scientific study in children's heart surgery, leading to the "Master of Surgery" award, (the University of London, UK) and clinical experience at Great Ormond Street Children's Hospital, Guy's hospital in London. First hand medical war experience was obtained on being invited to set up a heart surgery unit in the Iran- Iraq war in 1987-8. In the USA he joined Dr. Albert Starr's unit in Oregon, USA, as Visiting Professor. Specialist training in complex neonatal procedures was obtained at The Royal Children's Hospital in Melbourne, Australia. He has led research into xenotransplantation and currently lectures as an instructor for the American Trauma Society. He is a faculty staff member of the Cardiovascular division of Oregon's Health Sciences University in Portland, Oregon. In 1987, during his spare time, he founded CardioStart International, and collaborating with the other trustees, oversees the charity operations. He has led most of the international heart surgery missions to 19 countries in over 46 visits performing free pediatric and adult cardiac surgery together with colleagues.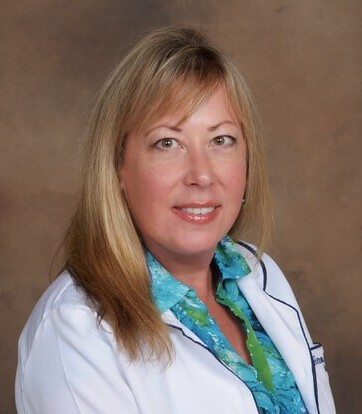 Janine Henson, RN
Vice President of CardioStart
Janine Henson is a BSN graduate from Indiana University School of Nursing 1990.  All 22 years of nursing experience has been in critical care units in Indiana, Illinois and Minnesota.  She is certified with the American Association of Critical Care Nurses.  Besides her full-time work with CardioStart she remains employed with Fairview Health Systems associated with the University of Minnesota.  Janine began her volunteerism with CardioStart International in 1997.  After reading a nursing journal article featuring CardioStart she began facilitating donations of medical supplies and then assisting with mission volunteers.  After the birth of her second child she joined in as a mission volunteer on a CardioStart OB/GYN mission to the Dominican Republic.  With a few mission experiences she had developed suggestions for streamlining the mission design and took on the role of co-mission director.  Since then, she has taken part in over 20 missions, directing many of them.   Having served as Chairman of the International Management Committee and now on the Board of Trustees, the years of experience and dedication has promoted her to the position of Vice-President of the charity.
Phil Wendschuh, M.D.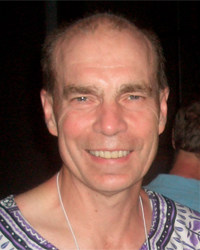 Chairman of  the Board
Medical and Ethics Director
Phil is in his 17th year as a cardiologist for North Ohio Heart Center after completing his cardiology fellowship at the Cleveland Clinic. He lives in the Cleveland, Ohio area and has special interests in pacemakers, coronary artery disease, peripheral arterial disease, as well as general cardiology. He has made trips to Peru and Ghana with CardioStart over the last few years, and has made several other international trips to the Dominican Republic and Ghana with other charitable organizations. He has been instrumental in gaining Cardiovascular equipment to Ghana through various avenues, but particularly with MedWish International in Cleveland. In addition to pacemaker implantation, his goals are to help the local physicians "help themselves" by providing realistic continuing education and equipment. Another goal is to build up a volunteer base for Cardiovascular disease that will bring current diagnostic and therapeutic technology to developing countries. He has sponsored some Ghanaian students in their educational goals as well.
Rolando Rodriguez, M.D.
Director – Invasive Cardiology
Rolando was born in Cuba and has been a lifelong resident of Tampa, Florida. His early education was guided by the Salesian sisters and then by the Jesuit priests. He attended Duke University and graduated with a degree in Biomedical Engineering. He attended the University of South Florida College of Medicine, married his wife Lisa, returned to Duke for his medical residency and then back to USF for cardiology fellowship. He and Lisa have 3 children and now one grandson. He has been in cardiology private practice in the Tampa area for over 20 years. Rolando made his first trip with CardioStart in 1996 and has made more recent trips to Grenada. He looks forward to promoting CardioStart on future missions and through his position on the board. In that regard, he hopes to assist a collaborative effort with a fellow Tampa cardiology colleague, Dr Benedict Manisclaco, who is the Chairman of Heartbeat International. That organization makes it possible for patients without means to get reassembled, charged, re-sterilized pacemakers internationally. Dr. Manisclaco is interested in establishing a network of cardiac charitable organizations to facilitate coordination of fund raising efforts and delivery of services, and also, to provide a concrete platform for international pacemaker implantation. CardioStart has been invited, and Rolando's friendship and close working relationship with this organization will assist CardioStart's delivery of this vital cardiology service on missions.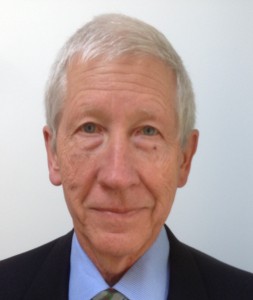 Bill Zeman, M.D.
Born in Omaha, Nebraska Bill trained at the University of Nebraska in Cardiology and spent some fellowship time at Cedars-Sinai in Los Angeles. After a year and a half as staff at Nebraska Medical School he moved his wife and two sons to
at Greenlane Hospital as a senior registrar. After he and his family returned to the U.S. He set up a solo general cardiology practice in Eugene, Oregon which grew to five partners before he returned to Auckland to work a year as a cardiac
Since then he has done locum tenens in several states and until recently maintained a Eugene based practice limited to echocardiography, EKG reading, and treadmill testing.
He has special interests in minimally invasive coronary surgery, valvular heart disease, and exercise testing. He helped develop one of he first minimally invasive off-the-pump bypass procedures in the mid 1990s and continues an interest in this area.
He has been both to Peru and Vietnam with Cardiostart and is particularly interested in helping CardioStart missions with electronic database collection and setting up an electronic medical library system.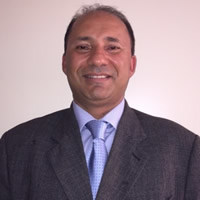 Vinicius Nina, M.D.
Vinicius is a Brazilian-born and trained surgeon specializing in diseases of the heart in children and adults. Married to a Brazilian Pediatric Cardiologist, Rachel, they have one boy, Arthur. He did his general surgical and cardiovascular surgical training in São Paulo, Brazil followed by postgraduate fellowship in cardiothoracic surgery at the UAB, Birmingham, USA and the Prince Charles Hospital, Brisbane, Australia. In 2000 he moved back São Luis, state of Maranhao, Brazil to create and head a cardiovascular surgery unit at the University Hospital. In 2003 he obtained his PhD degree at the Heart Institute of the University of São Paulo presenting a thesis on a novel tissue heart valve preservation. His PhD research paved his path to become, in 2008, Professor at the Federal University of Maranhao.
Vinicius has been involved as a volunteer in medical missions since his first contact with CardioStart International during the Global Forum on Humanitarian Medicine in Geneva.  In 2014, he invited the Cardiostart Team for a mission in São Luis, Brazil to help him to set up a dedicated pediatric cardiac surgery unit at the University Hospital. He recently led a mission to Macapá, Amazon Region of Brazil, to start the pediatric cardiac surgery program in that remote area of the globe. His trajectory entitled him to be elected President of the North-Northeast Society of Cardiovascular of Brazil and Member of the Society of Thoracic Surgeons, USA.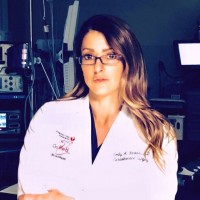 Emily A. Farkas, M.D.
Dr. Emily A. Farkas is a Cardiothoracic Surgeon and one of only 3% of female cardiac surgeons, also holding the distinction of being the first woman accepted to train in the specialty at Yale University.  Following graduation, she spent 5 years on the faculty at Saint Louis University as Assistant Professor of Surgery.  During her time there, she was honored with a Mayoral Proclamation designating August 3rd "Dr. Emily Farkas Day" in the city St. Louis due to her extensive community and international volunteer work.   This passion for humanitarian surgery eventually led her to leave the University to focus on providing free heart surgery overseas, and Dr. Farkas now partners with different charity organizations to do this every 6-8weeks.  She spends the balance of her time as a Cardiac Surgeon on staff at the ThedaCare Heart Institute in Wisconsin.
Dr. Farkas began volunteering with CardioStart International at the very beginning of her career, and has been committed to the vision of the charity for nearly 10 years.  She has participated in multiple missions as an Adult and Pediatric Cardiac Surgeon and Mission Director, and serves as the Director of Surgical Services for CardioStart's International Mission Committee.  Bringing experience from leadership committees and workforces for the Society of Thoracic Surgeons and Women in Thoracic Surgery, as well as serving on the Board of Directors for other non-profit organizations, Dr. Farkas joined the CardioStart Board of Trustees in 2016.
Jacqueline E. Cannavan, Esq.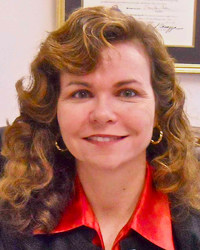 Independent Consultant & Legal Counsel
Jacqueline E. Cannavan is an attorney at Jacqueline E. Cannavan, PA. She has practiced law for 13 years, with an emphasis on Real Estate, Corporate, Probate, E of Arts degree with a double major in Political Science and English magna cum laude from St. Thomas University in Miami, Florida. Jacqueline has been admitted to the Southern, Middle and Northern District Courts of Florida, as well as the 11th District Court of Appeals, United States Tax Court and the United States Supreme Court. Qualities such as compassion, integrity, decisiveness, a desire for justice, initiative, and self motivation are second nature to Jacqueline and have helped her earn a reputation of which she can be proud. In addition, Jacqueline's strengths of being hard working, knowledgeable, dedicated, and diligent are what she is renowned for! It's a well-known fact that Jacqueline enjoys her job, specifically, the opportunity to assist her clients in preserving and defending their rights. Jacqueline is a native Floridian and resides in Hollywood, Florida. When Jacqueline is not working, she advises CardioStart International, and also likes to volunteer at her local homeless shelter and her parish, the Church of the Little Flower.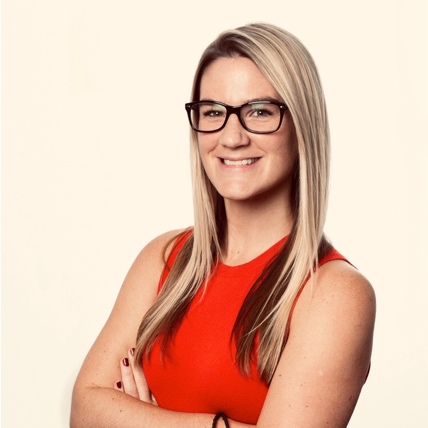 Nicola Entwistle, MBA
Nicola Entwistle is the Global Vice President of Cyber and Intelligence Solutions for Mastercard. She is responsible for the development and management of cyber security products across numerous markets. Prior to her global position, Nicola was Director of Cyber Security and Innovation Products in the Latin America and Caribbean region. Before focusing on cyber security, Nicola was the UK&I product owner for Mastercard's tokenization platform and was responsible for launching products such as Apple Pay and Google Pay in the market.
Nicola holds an MBA from IE Business School and a Cyber Security for Business Leaders certification from Oxford University. She is passionate about equality having co-chaired the LGBT Latin America Network for Mastercard and is also an Ambassador for the UK's Women of the Future programme.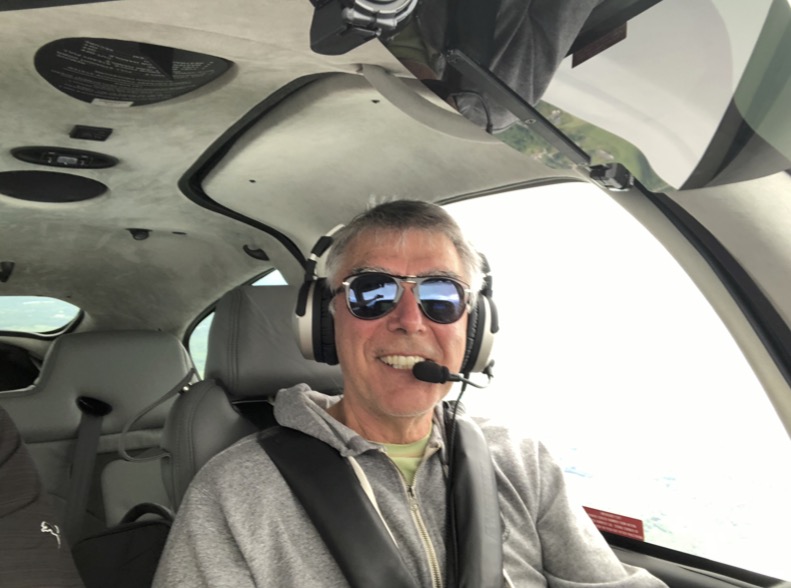 Donato (Dan) Sisto, M.D. FACS, FACCP
 Dan is an active cardiothoracic surgeon, living in New Hampshire, working part time in Connecticut and Vermont. He directed the Open Heart Surgery program at Portsmouth Regional Hospital, which he started in 1998, until the end of 2019. Before then he was an Associate Professor of Cardiothoracic Surgery at Albert Einstein College of Medicine Montefiore Hospital in the Bronx, where he trained after coming to the USA from the University of Padova. In January of 2020, he was part of a Cardiac Surgical Mission with Cardiostart International in Tanzania. During his career, Dan participated to many medical missions to Central and South American countries.
Dan is married to Joan, a Dermatologist trained at Albert Einstein. Dan and Joan have 2 children, Kathryn, Neurosurgery ICU nurse at Massachusetts General Hospital, and Alex, third year Medical Resident at Albert Einstein Montefiore Hospital.