Everyone can lend a hand
in saving lives from heart disease


Give now to support CardioStart International's goals of bringing heart health care to those who may have never received the help they need. Donations can be monetary or in-kind items and supplies. If you are interested in donating items, please contact info@cardiostart.org
Your tax-deductible donation can help support patient medications, medical supplies and volunteers' efforts during the mission.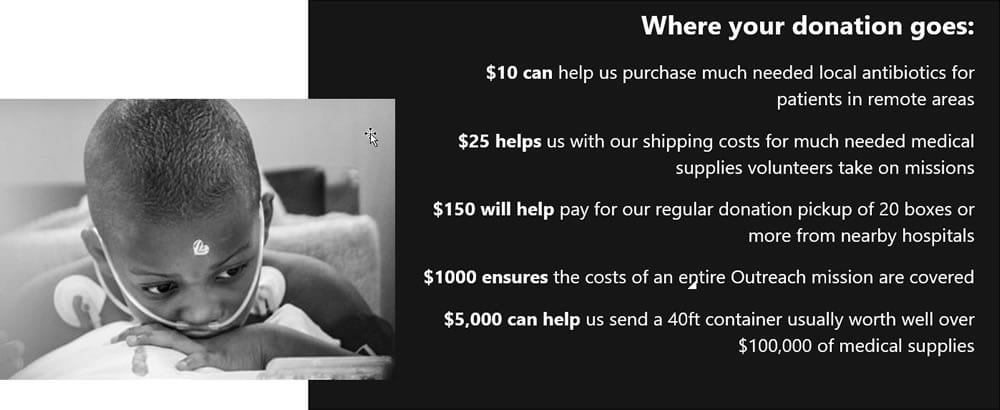 If you cannot see the form below, please click here.
Thank you for your support!
DISCLOSURE NOTICE:
A COPY OF THE OFFICIAL REGISTRATION AND FINANCIAL INFORMATION MAY BE OBTAINED FROM THE DIVISION OF CONSUMER SERVICES BY CALLING THE TOLL-FREE WITHIN THE STATE. REGISTRATION DOES NOT IMPLY ENDORSEMENT, APPROVAL, OR RECOMMENDATION BY THE STATE.
Consumer Services www.800helpfla.com, 1-800-435-7352