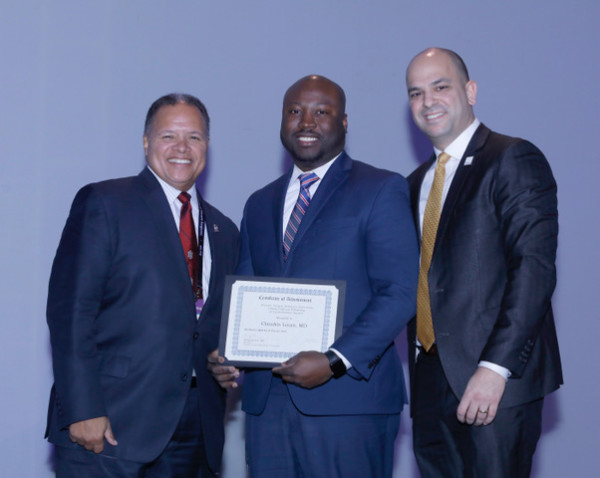 Dr. Clauden Louis was nominated by Dr. Aubyn Marath, CardioStart founder to the TSRA-STS Global Fellowship Award.  Dr. Louis is a young CVT fellowship trainee at Rochester Memorial Hospital.
The award cites: 
Thoracic Surgery Residents Association (TSRA) in partnership with The Society of Thoracic Surgeons (STS) is excited to offer the Global Outreach Fellowship in Cardiothoracic Surgery to be awarded annually. This 1-2 week Fellowship will expand training beyond U.S. borders while cultivating international relationships between faculty members and trainees. Through immersive mentorship, the fellow will gain invaluable experience in global surgery planning, implementation, and practice. Awardees will receive up to $5,000 to help offset expenses including travel, housing, and any additional ancillary costs.
Recently, Dr. Louis returned from a one-week mission to Santo Domingo, Dominican Republic CardioStart pediatric surgical mission where he worked with the team on the research database.  Dr. Marath commented "Louis carried out the database duties very well and showed warmth and professionalism in following up the many pediatric patients who have undergone surgery with CardioStart International. 
Congratulations Dr. Louis!