Third Annual Fishing Tournament Update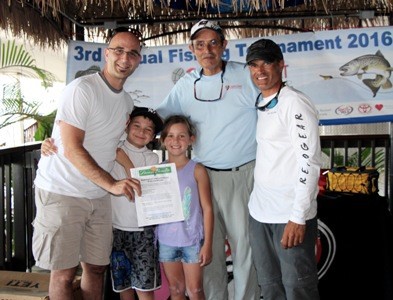 Congratulations to first place Master Angler Jason Keshish!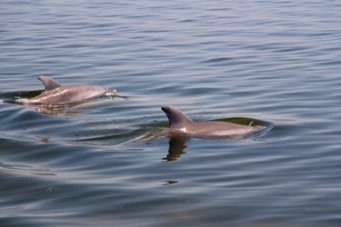 The Third Annual CardioStart Hulu Bay Fishing Tournament was a great success; it was a beautiful day on the bay and lots of fun. Thanks again to Hula Bay for hosting us at such a beautiful venue.
The event was hosted by Dr. Rolando Rodriguez, who features a weekly sportsmans talk show on Spirit FM 90.5. Dr. Rodriguez is a trustee for CardioStart and volunteers regularly as a Cardiologist on International missions to developing nations providing heart care and surgery. Leading the tournament was local expert and TV personality Capt. Sergio Atanes. The fishing tournament gives Cardiostart assistance to conduct humanitarian missions that provide free heart surgery and medical services to children and adults in developing countries.
Hope to see you at the tournament next year!
Winners of the tournament were:
1st Place: Master Angler – Jason Keshish
Prize: One week stay at Nosara Costa Rica donated by Paradise Rentals and Fishing Nosara.
2nd Place: Master Angler – Gary Garcia
Prize: $200 certifícate for La Jolla Resort Islamorada Florida Keys
3rd Place: Master Angler – Tim Couey, Team Stadium Toyota
Prize: Redfish Print by Thomas Krause Marine Art
Thank you to all our generous sponsors noted above in addition to:
Southeastern Tackle – Rod and reel combos and Yeti Cooler
T.A. Mahoney – Rod and Reel combos and gift certificates
Lee Fisher – (2) Cast Nets
Hall 'em in Lures- Hand-carved Fishing Lures
Stadium Toyota – (2) $150 Presidential Auto Detailing Certificates
(2) certificates for ½ day fishing charters with Captain Sergio Atanes
Spirit FM 90.5 radio and Jamie Derzypolski for promoting the event including photos and filming