Pediatric & Adult Cardiac Program Development
Macapá, Amapa, Northern Brazil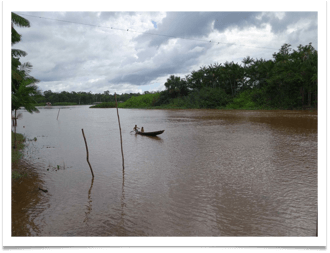 April 17- 29, 2016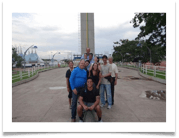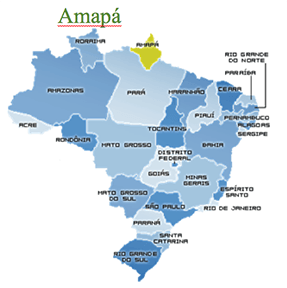 Mission Snapshot
Mission Location: Macapa, Brazil
Number of Surgeries: 19
Number of Patients Served in Outreach: 240
Number of Volunteers: 22
Accomplishments: Initiated 3rd pediatric cardiac program in the North/Northeast of Brazil; Provided education for over 500 students, and dozens of local village members, provided outreach screening and health services to 240 people, and installed 7 water filters in the school and home of a jungle village nearby the center of Mazagão.
Mission Details
On April 17, 2016, a team of 22 CardioStart volunteers including 4 outreach personnel began a partnership with the main Hospital São Camilo to begin the 3rd program for complex pediatric heart surgery in the entire North and Northeast area of Brazil, The situation for pediatric cardiac care in Brazil is dire, with limited centers, and patient waiting lists in Fortaleza for children who need critical heart surgery reaching over 200 names.
Hospital São Camilo, a tertiary care facility in the city of of Macapá, Brazil, already provides free cardiac care to impoverished adult patients in the region of Amapá State. The adult cardiac surgical program has been in place since 2004 but research based quality improvement standards were needed to preserve outcome results. The local team can currently manage routine adult cardiovascular diseases and a few adult congenital cardiac defects. This cardiac team has served the local population for ten years within the state. At the request of Dr. Antônio Furlan, Cardiac Surgeon, and the local program leader, our team worked to assist in developing their cardiac program with special emphasis on pediatric cardiac surgical care which was their major need. A comprehensive implementation of protocol and procedural standard upgrades was also requested.
Through daily lectures, hands-on demonstrations and protocol provisions the CardioStart team was able to assist program development towards international benchmark standards. A total of 547 students and professionals received formal education. The CardioStart team worked each day with the local team to establish a pediatric cardiovascular center and assist them be able to provide all of the sophisticated diagnostic services and the full range of treatments, interventions, and surgeries needed to produce high-quality outcomes in all pediatric patients with congenital and acquired heart diseases The local team leaders were provided recommendations and procedures/protocols for ongoing program development sustainment.
Surgical Program
As part of the education program a total of 11 pediatric and 8 adult patients ranging from 5months old to 72 years received surgical corrective care during the two-week mission with CardioStart's support.
Patients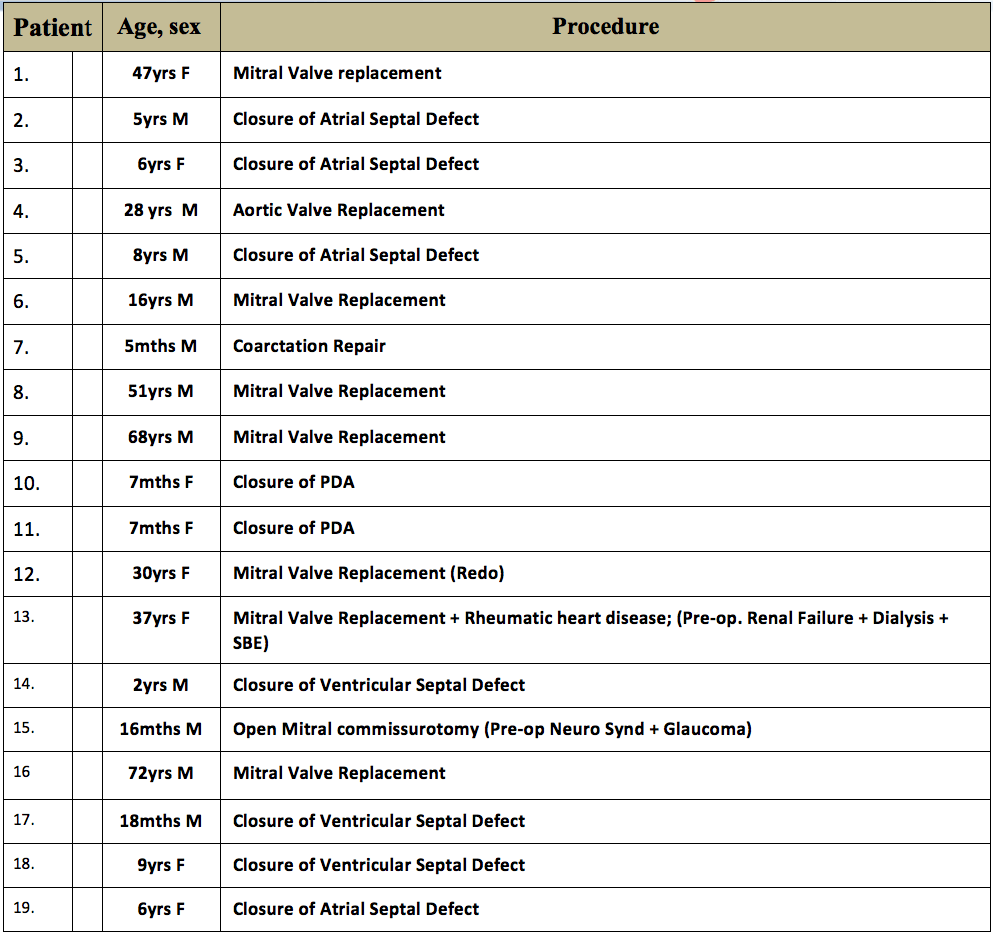 Education
Through daily lectures, hands-on demonstrations and protocol provisions the CardioStart team was able to assist program development towards international benchmark standards. A total of 547 students and professionals received formal education.
One area of focus was operating room safety with our anesthesiologist, perfusionists and surgeons making many observations and suggestions for improved practices especially in developing the newly opened pediatric program.
A second area of attention was that of post-operative recovery with our team demonstrating and teaching evidence based best practice for improved outcomes. This included earlier mobilization, aggressive pulmonary care, increased pain control and suggestions on use of vasoactive medications and adjunct therapies. Pre-op and discharge teaching was also stressed.
Classroom presentations including resuscitative management, ward discussions and bedside demonstrations were well attended by nurses, physicians and allied health care providers with most suggestions eagerly accepted by the local professionals. CardioStart presented several recommendations and procedures/protocols for ongoing program development sustainability.
Data collection
As part of CardioStart's continued study, extensive data was collected about each patient including demographics, socio-economic details, medical history and surgical care.Obtaining this information is a critical part of the program development and it required almost full-time attention by two of our volunteers.
Outreach
For this mission, CardioStart conducted two levels of outreach. The first level was within the local community, where a small team conducted clinical visits for basic care at the Clínica do Coração Dr. Furlan over the course of 4 days for the indigent members of the community. Our outreach team served 50 people ranging from 10 to 92 years old years of age, and most complaints related to gastrointestinal issues, heart problems and blood pressure issues.
For the second outreach mission conducted, the CardioStart Outreach team of 9 CardioStart volunteers and 2 medical students traveled near the village of Mazagão, located in the riverside area of the Amazon River in the state of Amapá where an additional outreach program from April 21st through the 23rd was carried out. The local clinic is not operational because it is not equipped, and requires river transportation for access.
During three days of intensive activity, in a makeshift clinic at the home of one of the community leaders, more than 190 patients were evaluated; most had gastrointestinal issues, including gastritis, anemia and worms many of which were either poorly controlled or undiagnosed.The most common problem encountered appeared to be lack of sanitation since their drinkable water comes straight from the river without any treatment.
Public health education was provided to the local population to recognize the importance of treating the water as a mean to prevent diseases. Seven water filters were distributed locally by CardioStart including to the community school and several very large extended families. Each filter will provide clean water for up to 100 people per day for 5 years.
CardioStart Team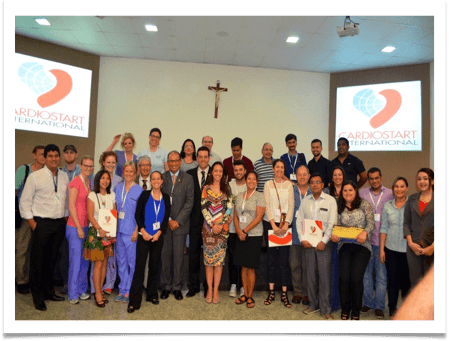 Acknowledgements:
A number of individuals and corporations made generous in-kind and financial donations. CardioStart gratefully acknowledges the specified support of the following:
Abbott Laboratories, Inc.,  NJ, USA – loan of I-Stat blood gas analyzer and cartridges.
Edward Life-Sciences Inc., CA, USA – donation of medical equipment and biologic heart valves.
House of Parliament of the State of Amapá, Brazil – assistance with Team accommodations.
Mr. Antonio Waldez Goes da Silva, Governor of the State of Amapá, Brazil – assistance with visas clearance.
Ms. Renilda Nascimento da Costa, Secretary of Health of the State of Amapá – support and coordination with the local team.
Mr. Alcedir Rigelli, CEO of São Camilo Hospital, Macapá, Brasil – Mission Support.
Mr. Joaquim Corrêa de Sousa Belo & Dalva Miranda da Silva –  team support and accommodation at the Outreach
MAP International, CT, USA – for outreach medications.
MedWish International, OH, USA – donation of disposable supplies.
Medtronic Inc. USA – donation of equipment supplies.
Doctors Antonio Furlan and Artur Soutello, Cardiac Surgeons for team welcome, support and  coordination.
CorMatrix Inc., GA, USA – pericardial membrane donations.
LSI Solutions, NY, USA –  CorKnot donations.
Sorin Group, TX,USA  – vital perfusion supplies.
Scanlan Inc., MN, USA – donation of pediatric surgical instruments.
Mr. Derrin White, OR, USA – disposable re-sterilizations.
L.A. Lens Inc., CA, USA– loan of head-controlled operating camera.
Oregon State University, OR, USA (Ms. Padilla-Miller) for media and video coverage support.
Accuware Consultants, OH, USA – donations of equipment.
ThedaCare Appleton Heart Institute, WI, USA for the donation of medical equipment and supplies.
Vinicius Nina, MD, PhD
Mission Director,  2016.