CardioStart Thrift Store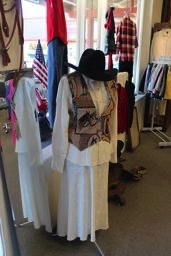 The CardioStart Thrift Store is located in downtown Sisters Oregon, a beautiful, upscale cowboy town that lies between three imposing Sister mountains that are part of the gorgeous Oregon Cascades. Nearby Mount Bachelor is the summer ski training mountain for the US Ski team.
---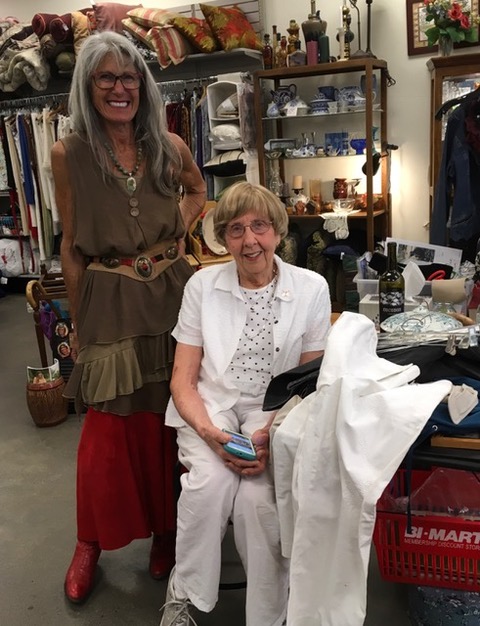 Despite issues with Covid, the store has become the most successful thrift store in Sisters, mostly because of the energy and driving force exhibited by Ms. Shari Maguire and her team.  Shari began using her retail skills in Santa Rosa, California. The daughter of a famous actress from yesteryear (Claudia Drake), she has the necessary style, charm and perseverance to successfully introduce a thrift store in town, when there were already two. The store was started in 2011 to assist in fundraising efforts supporting CardioStarts' mission and vision.
In the foreground, seated, is Mrs. Marilyn Zeigler, a donor to the Thrift Store, and who together with friends from the Lake Oswego Methodist church regularly meet to construct unisex dolls and heart cushions to help patients recovering from heart surgery to cough effectively.
---
The CardioStart Resale Thrift is an Oregon-registered charity, governed by a board consisting of Dr. Aubyn Marath (Chairman), Shari (Director), and two other board members (pictured) who themselves underwent heart surgery when they were children by the world-famous heart surgeon, Dr. Albert Starr, in Portland, Oregon. CardioStart Resale Thrift regularly makes regular financial contributions to CardioStart International. It accepts clean, quality clothing, and household decorative items.  Shari also makes stunning jewelry to for sale at the store.