PEDIATRIC HEART SURGERY
MISSION REPORT
SANTO DOMINGO, DOMINICAN REPUBLIC.
December 4th – 11th, 2016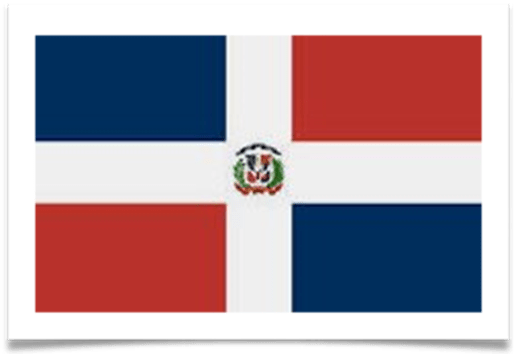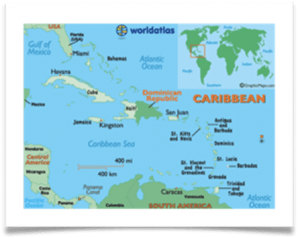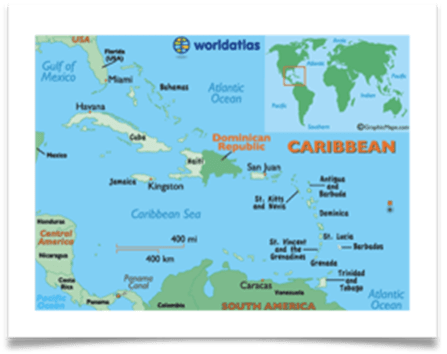 The Dominican Republic (DR) is founded on the island of Hispaniola and shares the island with the nation of Haiti.  By area and population, it is the second largest Caribbean nation (after Cuba), supporting 10 million people. The DR has the ninth largest economy in Latin America and the second largest economy in the Caribbean and Central American region.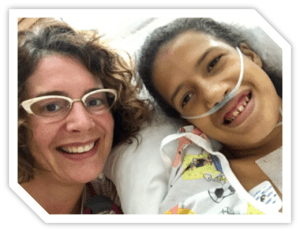 Despite lucrative economic growth, delivery of cardiac services, remains constantly short of targets, and is particularly disadvantaged in its struggle to provide complex pediatric heart disease management. Only three centers in the country provide any pediatric heart surgery treatment (two in Santa Domingo, one in Santiago).  CardioStart was invited by The Fundacion Heart Care Dominica Team to assist this program and advance pediatric cardiology and cardiac surgery techniques while addressing the shortage of facilities and expertise at Clinica Corazones Unidos.
In November 2016, CardioStart undertook its second pediatric mission to The Clinica Corazones Unidos Hospital in Santo Domingo, Dominican Republic. This mission focused on continuing development of a pediatric cardiac center and improving on the management of children undergoing congenital cardiac correction.  All operations performed were considered teaching cases in which the local team assumed a primary role assisted by CardioStart's surgeon, Dr. Andrew Cochrane. The supporting CardioStart team and local team members managed all procedures.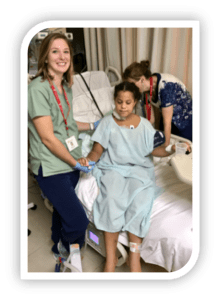 CASES COMPLETED
Cristal Elisa Ubiera Chalas, 13-year-old female, 35 Kg. Diagnosed with TOF with stenosis in pulmonary valve, ring and infundibular area, Eco confirms VSD: 1.2 cm with a right to left Shunt. Pertinent medical information includes hearing impaired.  Total surgical correction consisted of VSD patch with autologous material, resection of hypertrophic muscle in the infundibular area and trans-annular patch.
Maximiliano Nunez, 3-year-old male, 9kg. Diagnosed with VSD and Pulmonary Stenosis. Pre surgical evaluation found VSD: 0.8 – 1.0 cm, Left to right shunt, Pulmonary Stenosis gradient: 49 mmHg. Hypertrophic bands in the right ventricle, creating obstruction at that level.  Right cavities: Dilated and TAPSE:  20 mm. Surgical correction consisted of surgical closure of the VSD with an autologous patch, resection of bands in the RV, and a check of the pulmonary valve for probable commisurotomy.
Crismeily Vargas de la Cruz, 11-year-old female, 52 kg. Diagnosed with ASD ostium primum with L-R shunt. Pre surgical findings of foramen ovale permeable, ASD: 1.6 cm, Left to Right shunt, Right ventricle: 45 mm, Right Atrium: Dilated, Left Cavities: Normal, TAPSE: 3.2 cm past medical history significant for sickle cell trait and history of febrile seizures.  She underwent full closure without complications.
Landy Manuel Diaz, 11-years-old, 50 kg, ASD OS with L-R shunt. His previous history is significant for seizures. ASD: 2.5–2.8cm. He underwent full closure without complications.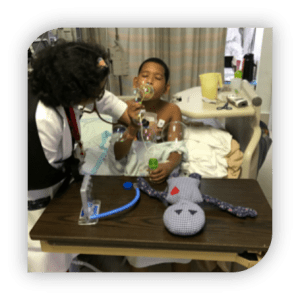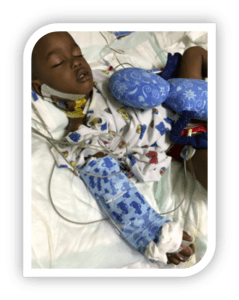 THE CARDIOSTART TEAM
The CardioStart team was represented by volunteers from across the globe:
Pediatric Cardiac Surgery
Andrew Cochrane
Australia
Pediatric Cardiology
Rachel Nina
Brazil
Pediatric Echocardiology
Renata De Sa Cassar
Brazil
Anesthesiology
Dan Woodward
USA
Natalea Johnson (Fellow)
USA
Nursing PICU
Lori Moss (Mission Director)
USA
Logan Griffith
USA
Respiratory Therapy
Dora Cardillo
USA
Database
Sara   McCallister
USA
Non-medical / Translators
Arthur Nina
Brazil
Austin Woodward
USA
Several recommendations in clinical management were made to assist with improvement as the local program grows. The success of four cases accomplished with no mortality is a testament to the strength of the team and support from both the local Dominican Republic team members and CardioStart's global volunteers.
ACKNOWLEDGEMENTS
CardioStart thanks The Fundacion Heart Care Dominica Team, led by Mary Carmen Mota, Executive Director, whose contributed greatly to the success of the program, and the Clinica Corazones Unidos hospital leaders, medical and nursing colleagues for their hospitality, accommodation, organization and in-country logistics operation.
CardioStart also gratefully acknowledges"
Accuware Inc., (Mr. 4Bahram Hashemi) (Columbus, Ohio, USA) for equipment donation.
Admedus Inc., (Minneapolis, MN, USA) for medical donation.
Amy Lauth Foundation, (Roanoke, VA, USA) for Administrative and logistics (equipment donation) with special thanks to Mr. & Mrs. Robert McNichols and their Board.
Genesee Biomedical Inc, (Denver, Co, USA) for pediatric instrument donation.
Derrin White, (Salem, Oregon, USA) for instrument sterilization support.
University of Minnesota (Biostatistical and Translational Research Center, Prof. John Connett & colleagues, for database advice, support (Minneapolis, MN, USA).
Volunteers of United Methodist Church, (Lake Oswego, OR, USA), for rehabilitation equipment donation for the children.
Janine Henson, Ms. Charlotte Kozlin & Ms. Nadine Nuchovich (for CardioStart Office Administration), & Ms. Nan Coleman & colleagues, (Tampa, Fl, USA) for Logistics support.
Volunteers from CardioStart's Global Volunteer 2016 Team for their organizational assistance before the mission, their hand carried medical equipment donations, and for Outreach/orphanage assistance donations.