On April 25, 2015 a massive earthquake, registering at 7.8, struck Nepal outside of Kathamandu, with aftershocks rippling as far as to Pakistan and Bangladesh. This powerful earthquake demolished a great deal of the country and many people are in dire need. As CardioStart International was already scheduled to be there on a mission, we will continue our humanitarian efforts, and provide heart related medical care as well as emergency medical relief for the affected people. Due to the situation, many aspects of the mission have now changed.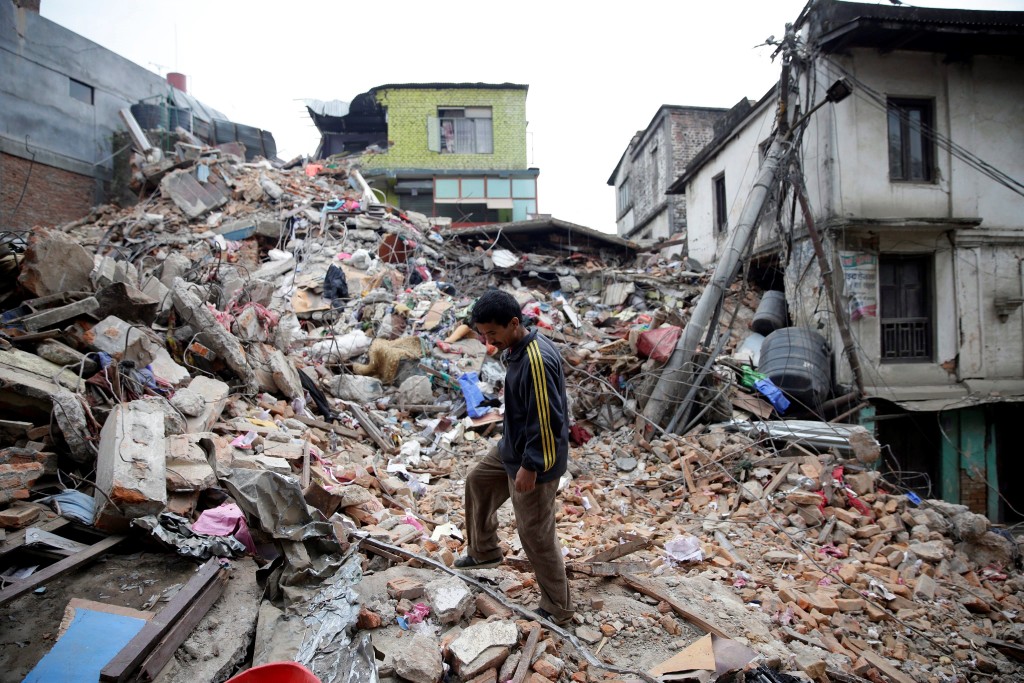 First we appreciate your patience as we navigate the difficult communications we are having with reaching the local hospital in Nepal and attempts to reach our 5-team members on the ground to ensure their safety.
You are doubtlessly now aware of the chaos caused by the very severe earthquake in Kathmandu. It's shock waves have impacted many parts of the city, but the area we plan to visit and assist is not currently within the strike zone. Suddenly, the healthcare teams in Nepal are being forced to address issues they could not have had a chance to properly prepare for, so please understand that day-to-day organization may change several times.
The decision to go on a mission is always the prerogative of each individual participant, and we do understand that family pressures may strongly influence your decision under these special circumstances.   We hope you will still come and use your general and advanced professional skills to support the local team's challenges.  There will probably be no other time when their need for help is greater.
Note that international travel to that region may be heavily disrupted in the coming week.  Your own travel itinerary may now involve canceled flights, long delays and re-routings. We will do everything possible to ensure you are picked up at the airport. The situation in Dhulikhel, Nepal, and the opportunity for the mission to take place at all could still change, so please pay close attention to emails as they are sent out by the Mission Director (MD – Janine Henson).
Anticipating your reasonable questions as we proceed with the mission:
1. Until we arrive and probably well in to the first week, we will be unable to guarantee heart surgery will take place on this mission. All care we provide will be dependent on the local teams concerns and their current priorities. We will have to be sensitive to their overriding needs as they emerge from this crisis. They are thankful that we are coming to assist.
2. The road to Dhulikhel is currently not passable. We hope within the week this will change, as there is a large community of people living there that need access to Kathmandu.
3. Our pre-arranged housing is destroyed. We are exploring alternative arrangements. It is highly unlikely that we will be able to ensure the usual creature comforts. At present no one is sleeping in buildings because of worries of aftershocks. These usually continue for at least 72 hours. Closer to the mission start we hope to be able to sleep within the hospital confines. If that is not possible each of us must bring our own provisions of tent, sleeping bag, water filtration device and food stuffs. REI and other stores are helpful for finding small survival type supplies.
Suitcases: "What do I bring?"
1.  Many of you have agreed to take items we have already discussed. Please keep to that content list, but in view of the disaster, if possible also add bandages, dressings, antiseptic, non-sterile/sterile gloves, stethoscopes, pulse oximeters, etc.
2.  In addition to the general instructions given for the mission, we encourage you to bring a warm jacket for the evenings, toilet paper, a flashlight with spare batteries, a personal drinking bottle, hand sanitizer, scrubs for easy wash and comfort.
In case your checked suitcase luggage is delayed, pack the basics to get you through. Also include evidence of vaccinations (this is sometimes mandated by disaster teams working there also), a photocopy of your passport, travel itinerary, and the letter of invitation.
Your family relatives' concerns.
When the mission commences, one of the team will be assigned to provide daily reports to the CardioStart Office in Tampa, Florida, USA.  One of the staff there will be available to receive or send out information as it becomes available. Please remind relatives that there may be certain times of the day when it is not possible to communicate (power cuts, etc).  When this happens, on resolving, a communique will be dispatched by the MD as soon as possible afterwards.
Please note: CardioStart disclaimer applies to this mission. We will be under more difficult situations and conditions. If you are unwilling or unable to accept your responsibility in your own care you should not participate.
Please know things are changing on a moment-by-moment basis. We will be getting updates on a 12/24-hour basis to make decision changes.
Sincerely,
Janine Henson, RN,BSN, CCRN